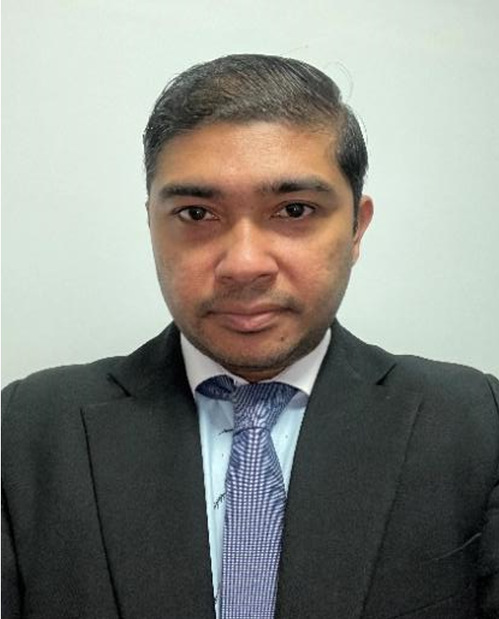 Dr. Miraj Ahmed, Male, a Bangladeshi national, is a full-time faculty member of the Economics department at Guangdong University of Finance & Economics, China. He obtained his undergraduate degree in Business Administration from North-South University in Dhaka. Dr. Miraj received his Master's degree in international trade and economics from the Wuhan University of Technology. He obtained his Ph.D. in Industrial Economics from the same university under the supervision of renowned Professor Dr. Wei Long. After brief stints as a postdoctoral fellow at Wuhan University of Technology (2015, Professor Xu Fen Ju, Supervisor) and as a visiting fellow at the Qingdao Ocean University (2017), he was appointed to the School of Economics at Guangdong University of Foreign Studies-South China Business School in 2018. He moved to the School of Economics, GDUFE, in 2019 till the present.
  Patterson has made over 60 scholarly contributions, including nearly 40 peer-reviewed (SCI/SSCI indexed) research papers (h-index = 8; i10-index = 6; April 2022). He is a co-editor of a book titled Opportunities and Challenges of Investing in BRI countries. In addition, he has participated in Two Guangdong provincial social science projects. His main research interests are sustainable tourism, Green economy, Environmental economics, Climate change mitigation, etc. He teaches international marketing, intercultural business communication, international economics, BEC English etc.
  He has a Guangzhou Talent Green card provided by the Guangzhou city municipality government. In addition, he has obtained a Guangdong Excellent Talent Card. He is fond of Chinese culture and heritage. He likes to play badminton, table tennis, and Cricket. He likes to explore and get a taste of multi-cultural orientation. So far, he has visited 15 provinces in China and more than 20 countries globally.
  MAILBOX:1265793302@qq.com